A Month of Mary According to the Spirit of Saint Francis de Sales, by Father Gaspar Gilli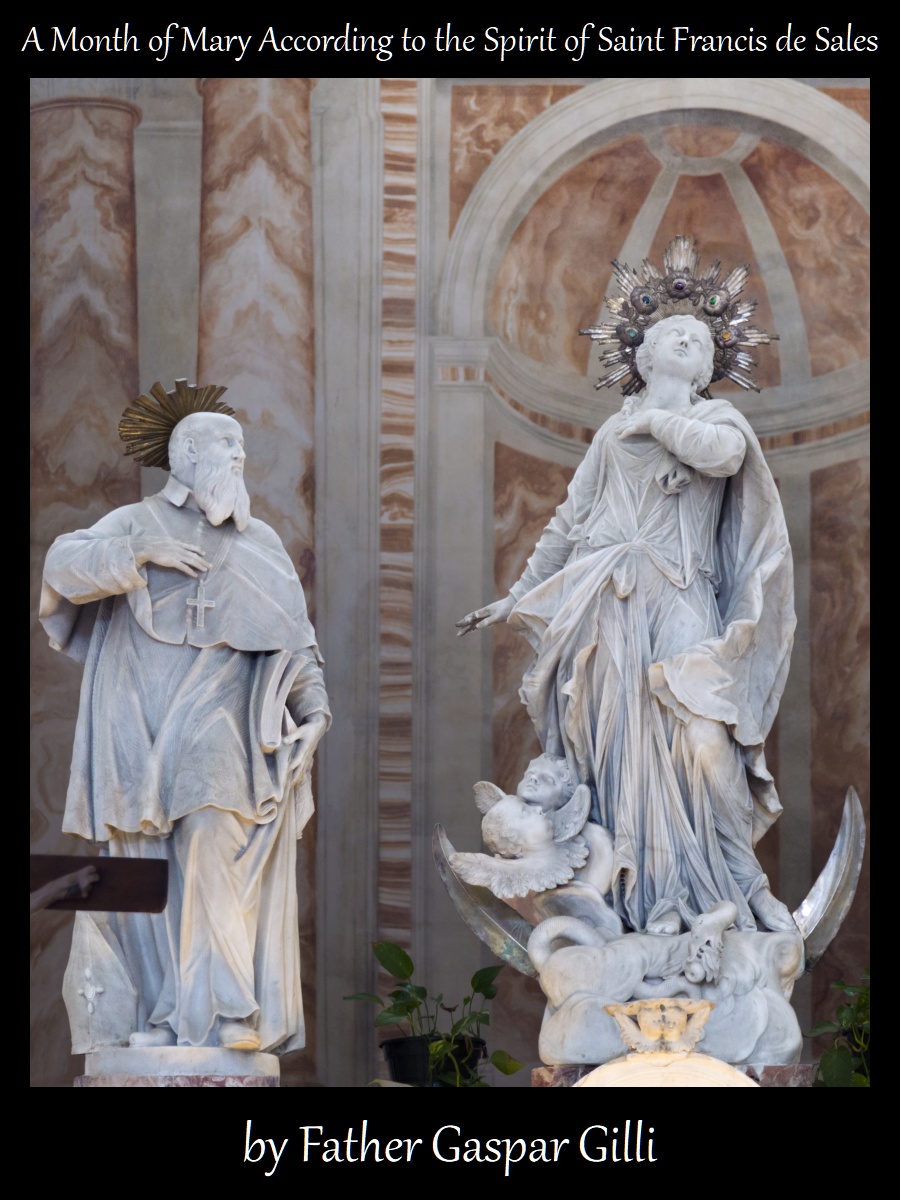 -
The text of this ebook is taken from the book The Month of Mary, According to the Spirit of Saint Francis of Sales: Thirty-One Considerations With Examples, Prayers, Etc. by Don Caspar Gilli, translated and abridged from Italian by a Sister of the Institute of Charity.
The original work as the Nihil Obstat of Father T A Smith. OP, Censor deputatus, and the Imprimatur of Cardinal Henry Edward Manning, Archbishop of Westminster, England, 14 March 1890.
A Project Gutenberg version was produced by Michael Gray, Archdiocese of Portland in Oregon, and is available online at http://www.gutenberg.org/ebooks/48887.
The cover image are statues of Saint Francis de Sales and the Blessed Virgin Mary by Giovanni Marchiori, date unknown. They are in the San Geremia church in Venice, Italy. They were photographed on 12 May 2014 by Didier Descouens, and the image swiped from Wikimedia Commons.