Meditations for Layfolk, by Father Bede Jarrett, O.P.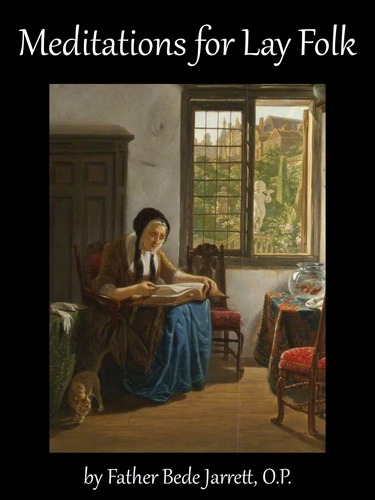 ---
The text of this ebook is taken from the book Meditations for Layfolk by Father Bede Jarrett, O.P. The edition used was published by the Catholic Truth Society of London, England in 1917.
It has the Nihil Obstat of Father Hugh Pope, O.P., S.T.M., D.S.; of Father Wulstan McCuskern, O.P.; and F. Thomas Bergh, O.S.B. It has the Imprimatur of Father Humbert Everest, O.P., S.T.B., Provincial of English Dominicans; and of Archbishop Peter Emmanuel Amigo, Archdiocese of Southwark, England 5 May 1915.
The cover image is a detail of the painting Cottage Inteior with Woman Reading a Bible by Abraham van Strij, c.1800. The original is in the possession of the National Trust for Places of Historic Interest or Natural Beauty, and the image was swiped from Wikimedia Commons.