The Crown of Sorrow, by Archbishop Alban Goodier, S.J.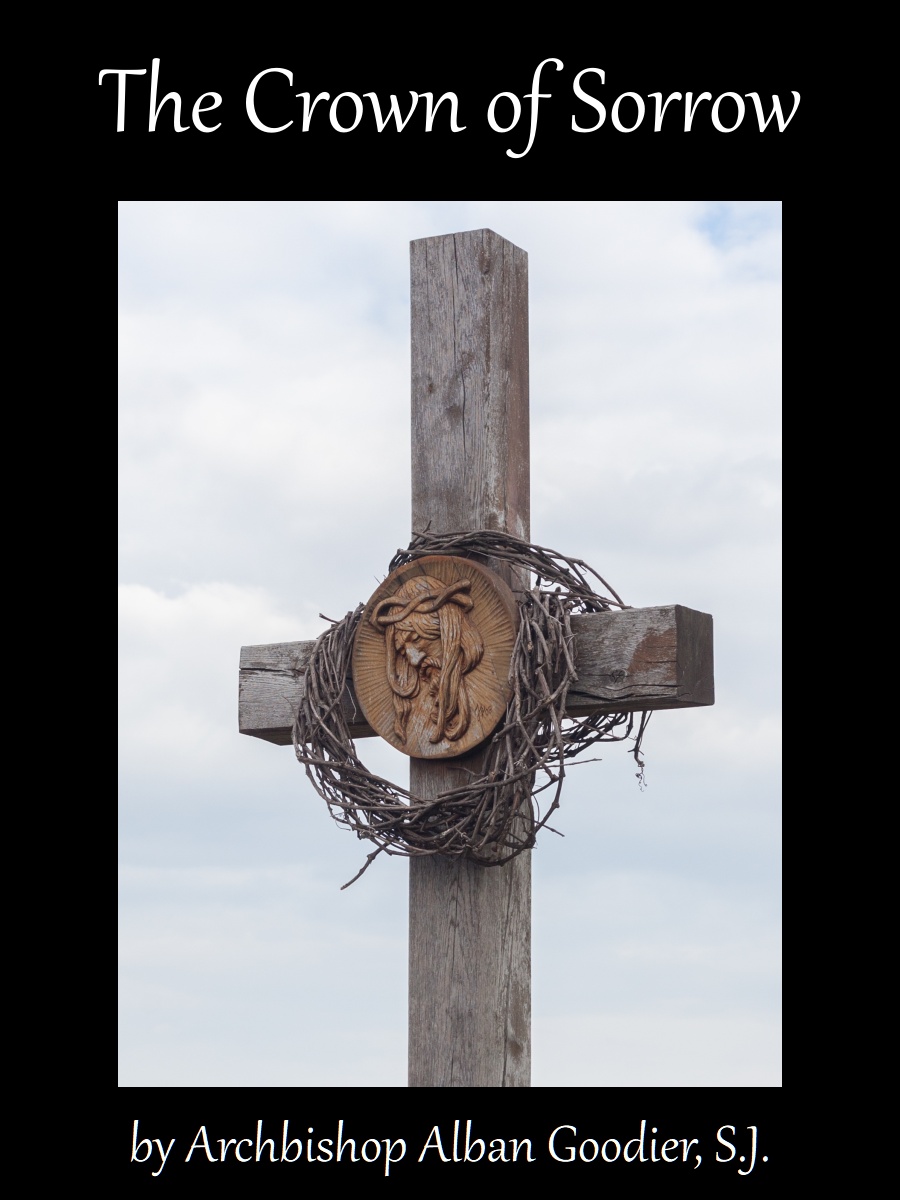 ---
The text of this ebook is taken from the book The Crown of Sorrow: Quadragesima: Meditations on the Passion of Our Lord, Together with a Harmony of the Passion, by Archbishop Alban Goodier, S.J. The edition used, the 5th impression, was published by Burns, Oates and Washbourne, Ltd of London, England in 1936.
It has the Nihil Obstat of Father Francis M. Wyndham, Censor Deputatus, and the Imprimatur of Father Edmund Surmont, Vicar General, Archdiocese of Westminster, England, 16 May 1918.
The cover image is a detail of a photograph of Petrásek's 3rd column shrine on Kraví hora hill, Boretice, Breclav District, South Moravian Region, Czechia. It was photographed on 3 May 2020 by Tadeáš Bednarz, and the image swiped from Wikimedia Commons.