Sanctity Through the Rosary, by Father Edouard Hugon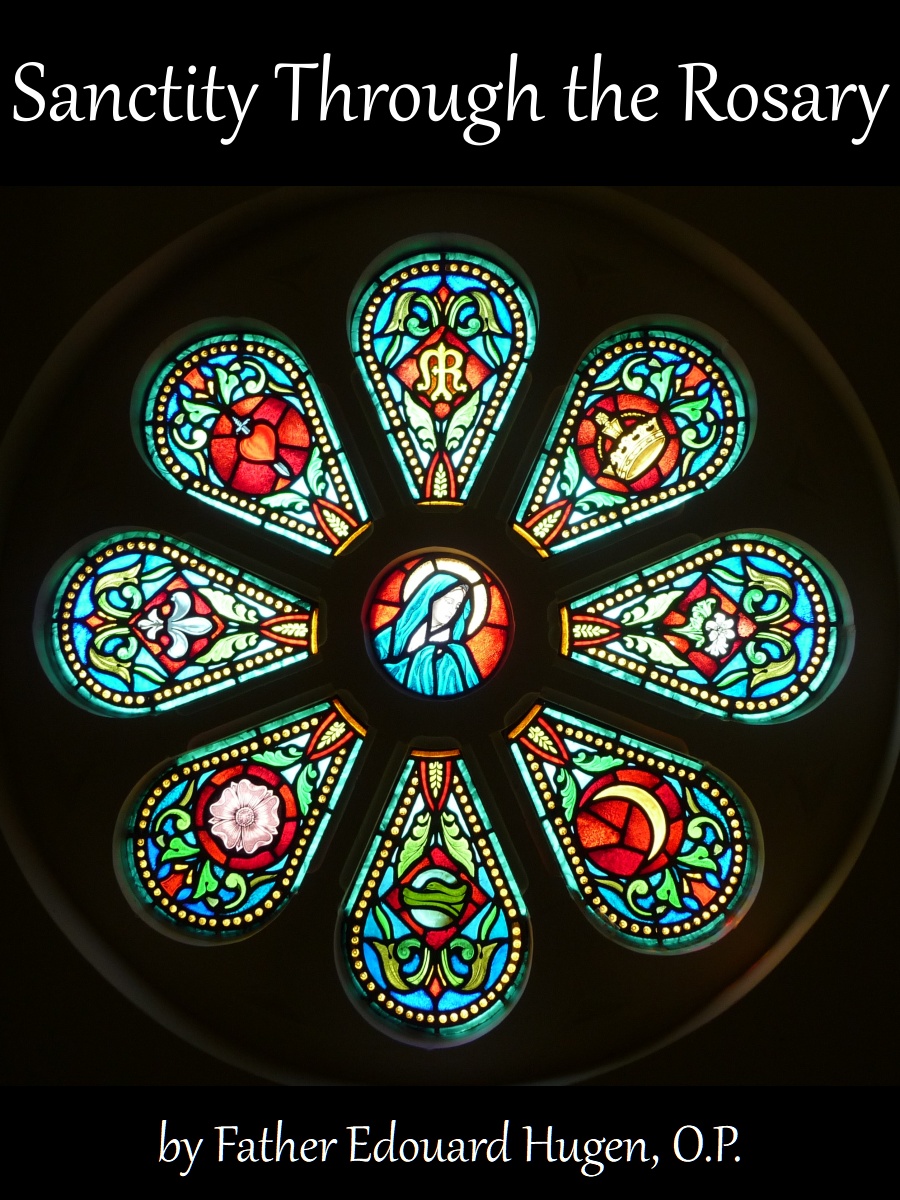 The Rosary and the Author of Holiness


Models of Holiness: Mary and Joseph


The Rosary and the Practice of Holiness
---
The text of this ebook is taken from the book Sanctity Through the Rosary by Father Edouard Hugon, O.P. The edition used was translated from French by Sister M. Alberta, O.P., and published by Michael Glazier and Company, Tralee, Ireland.
The original in French has the Imprimatur of Father Joseph-Ambrose Labore, and of Father E Thomas, Vicar-General of the Archdiocese of Paris, 9 August 1900. The English edition used has the Imprimatur of Bishop Denis J. Moynihan, Diocese of Kerry, Ireland, 13 February 1955.
The cover image is the rose window in the Queen of the Holy Rosary Shrine in LaSalle, Illinois. The artist is unknown, but the church was dedicated in October 1956. It was photographed by Robert Lipka on 26 July 2009, and the image swiped from Wikimedia Commons.