The Passion and the Holy Will of God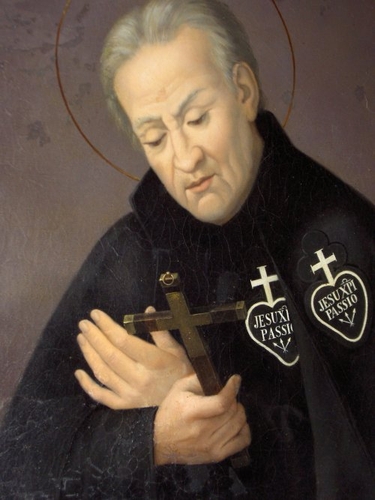 Be resigned to the will of God in all things; make frequent acts of submission; regard with the eye of faith all interior and exterior troubles as coming from God; do not think of the future - that is, of its misfortunes, its trials, and other occurrences which the imagination may conjure up, but dispel them in the will of God.
To continue my spiritual prescription: grind all your sufferings in the mill of patience and silence; knead them with the balm of Our Saviour's Passion into a little pill; swallow it with faith and love, and let the heat of charity digest it.
---
Lord, dispose of me as Thou wiliest; let me be tormented as much as Thou please; I will never, on any account, separate myself from Thee. Do with me according to Thy good pleasure; I wish to draw nearer and nearer to Thee.
---
Lord, Thou fliest from me, but I will suffer this trial as long as it is Thy good pleasure. I will always be Thine; although Thou wilt fly from me, I will yet follow Thee.
---
In all your afflictions and interior desolations make frequent acts of total abandonment to the will of God. Recite the chaplet which Saint Gertrude composed of these words only: "May Thy will be done." At other times say, with sentiments of perfect conformity to the divine will, "Thou art just, O Lord! and all Thy judgments are just, and all Thy ways are mercy, and truth, and judgment." (Tobias 3:2)
---
One day the Lord let me see a huge bundle of crosses. At the same time He inspired me interiorly to plunge my own will, as a drop of water, into the immense ocean of the most amiable will of God. I did so, and in the twinkling of an eye all the crosses disappeared.
---
One of the clearest proofs that we love God is to seek only His good pleasure, to desire God alone: "My Beloved to me, and I to Him" (Canticle 2:16), and to do His will as soon as we know it.
---
As the wax which we place near the fire assumes any form we wish to give it, so the loving soul ought to obey as soon as her Beloved has spoken.
---
May the will of God be our food, our centre, our repose; therein we shall enjoy a peaceful sleep, which nothing can disturb.
---
May the will of God be done, may the Lord be forever blessed. I wish neither more nor less than the will and the good pleasure of God, whether in time or in eternity; I can will only that which my God wills.
---
In all annoying occurrences say, "May the holy and amiable will of God be done," or else, in the words of the Gospel, "I am come down from heaven, not to do My own will, but the will of Him that sent Me" (John 6:38) "My meat is to do the will of Him that sent Me." (John 4:34)
---
He that resists the will of God can have neither rest nor peace. "Who hath resisted Him and hath had peace?" (Job 9:4)
In the trials that God sends us we must bow our head in submission, because, if He intended to give us one stroke, and we raise our head in rebellion, He will give us ten of them; whereas, if He designed to give us ten strokes, and we bow our head in submission, He will scarcely inflict one.
---
Never consider the instrument of your trials; try to realize that Jesus presents them to you with His own hand.
---
If, on going to the garden to pluck some fruits, you were surprised by a heavy rain, what would you do? You would seek shelter under the shed, would you not? So when sorrow, bitterness, tribulation, rain down upon you, you must seek a refuge in the safe asylum of the will of God, and you shall not be troubled.
---
When shall we be dead to all things that we may live for God? Ah! yes, when will that time arrive? O precious death! more desirable than life; death which, through love, transforms us into God!
Saint John Chrysostom said: "As the clay is silent in the hands of the potter, so do you be silent in the hands of your Creator." Oh, what a sentence! The clay remains silent whether the potter forms it into a vessel of honor or of ignominy, whether he breaks it or flings it among the rubbish; it is content to be cast aside or to be placed in an art gallery. Impress this lesson on your memory.
---
Even the holiest desires, whether they refer to the salvation of souls or the needs of the Church, which are very great, should be consumed in the fire of the love of God, whence they proceed, and await God's time for their fulfillment. Meanwhile cultivate one only desire, the most perfect of all; that is, to please God more and more, and to nourish yourself with His will.
---
Sustain yourself with the holy will of God; drink of the chalice of Jesus with closed eyes, caring not what its contents may be; it suffices to know that this chalice is offered to you by the sweet Jesus.
---
Say frequently and from your heart, a O holy will of God, I love thee; the food of my Jesus was to do the will of the eternal Father; it shall be my food also ever to do His will."
Do not let the devil frighten you. Keep yourself hidden in God, and nothing can hurt you.
Never neglect prayer. Be strong and constant. Courage! God wishes to make a saint of you. May Jesus bless you!
---
The divine will is a balm which heals every wound. We should caress it and love it in adversity as well as in prosperity.
We ought to imitate the gardeners and the vine-dressers; when a storm breaks out they retire to the shed, and remain there until the storm has passed. So, in the midst of the tempests with which we are threatened on account of our sins and those of the world, we should retire under the golden tent of the divine will, rejoicing that the good pleasure of the Sovereign Master is being accomplished in all things.
---
I wish neither life nor death, but only that which God wills.
---
Offer to the eternal Father the precious blood of His only Son in propitiation for my ingratitude, and to obtain for me the grace to do His will. If this work be not for His glory, may He bring it to naught, and grant me time and an asylum, in order to do penance for and weep over my sins.
- text taken from Flowers of the Passion, taken from the letters of Saint Paul of the Cross