The Passion and Heaven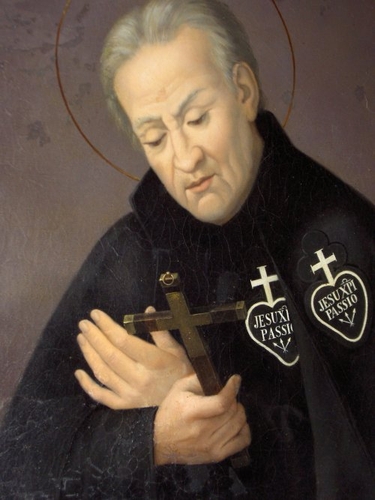 From this valley of tears, turn your gaze continually to God, ever awaiting the moment when you will be united to Him in heaven. Often contemplate heaven, and fervently exclaim: What a beautiful abode there is above! It is destined for us! Sigh longingly after its possession. Sometimes say, while your eyes are moist with tears: Nothing in this world pleases me; I no longer care for anything but my God. Yes, I hope, yes, I wish to possess Him, and I hope this of the mercy of God, through the merits of my Saviour's Passion and the dolors of my good Mother Mary.
---
When you behold a beautiful landscape, say: Heaven is more beautiful than that! Above there are true delights and holy pleasures! Let us live, then, absorbed in the thought and the desire of that immense ocean of felicity which we are to enjoy in heaven.
---
How beautiful to look upon is the starry firmament! Yet it is only the portal of the blessed country where I hope to go one day.
Far from consoling me, the things of this world only inspire me with pain and disgust.
It seems to me that I am awaiting a thousand years the happiness of going to my God, my supreme good.
The soul, once in paradise, will be transformed into God, and God will be all in the, soul, in such a manner that the soul will be, as it were, deified. Cast a drop of sweet water into the sea: it will be so absorbed that we can no longer distinguish it. So in heaven the beatified spirit, which is immersed in the immense ocean of the Divinity, is in a certain sense deified by being united, through love, to God.
---
Already the walls of the prison are crumbling to dust, and the prisoner is about to enjoy the liberty of the children of God.
Sigh after that happy country; leave your heart free to take its flight thither; above all, drink, with love, of your Saviour's chalice; inebriate yourself with it - and how? By pure love and pure suffering; unite the two, or, rather, cast a drop of your sufferings into the ocean of divine love.
My son, in heaven the elect will not be united to me as a friend is united to a friend, but as the iron which is penetrated by the fire.
- text taken from Flowers of the Passion, taken from the letters of Saint Paul of the Cross