The Persecuted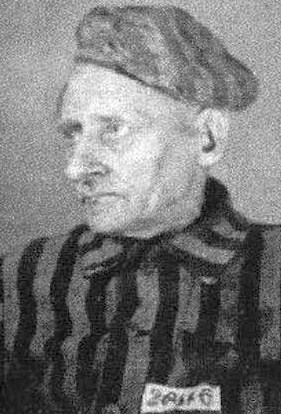 Blessed are they that suffer persecution for justice's sake, for theirs is the kingdom of heaven." - Matthew 5:10
There is nothing for which Christ seems more concerned to prepare His Apostles than the active, violent opposition of the world. He warns them repeatedly that they must not expect to fare better than Himself; that they will have to suffer all manner of ill treatment on His account; that they will be taken up and dragged before unscrupulous judges, cast into prison and tortured; that their very friends and relatives will turn against them and betray them; finally that they will be an object of universal distrust and hatred among their fellowmen. Subsequent events abundantly verified the Saviour's prediction. The lives of the apostles, so far as we are acquainted with them, seem to have been full of suffering and trials, and all ultimately crowned by martyrdom. Saint Paul, the apostle whom we know best, tells the Corinthians what he had to endure - "Of the Jews five times did I receive forty stripes, save one. Thrice was I beaten with rods, once was I stoned; thrice I suffered shipwreck; a night and day I was in the depths of the sea. In journeying often, in perils of waters, in perils of robbers, in perils from my own nation, in perils from the Gentiles, in perils in the city, in perils in the wilderness, in perils in the sea, in perils from false brethren. In labor andpainfulness, in much watchings, in hunger and thirst, in fastings often, in cold and nakedness." (2 Corinthians 2:25)
For three hundred years the history of the Church is a history of persecutions; nor did they cease with the conversion of Constantine. Under many of his successors, confiscation, exile, prison, and death were the lot of Christians true to their faith. In deed it may be said that at all times the good have had to suffer, and to suffer "for justice's sake;" that is, because of their very goodness. The dishonest, the corrupt dislike them, as interfering with their pursuits and their pleasures, and because the very life of the just man is a protest against their meth ods. It is thus that they are described in the book of Wisdom (2:12), "Let us therefore lie in wait for the just because he is not for our turn (he is of no use to us), and he is contrary to our doings, arid upbraideth us with transgressions of the law, and divulgeth against us the sins of our way of life. He is become a censurcr ofour thoughts. He is grievous to us, even to behold,for his life is not like other men's and his ways are very different?
And so will it be, Saint Paul tells us, to the end of the world. " All that will live godly shall suffer persecution." At the hands of the evil-minded, the good will be made to pay the penalty of their goodness; the faithful and fervent will have to bear the criticism of those who choose not to follow in their footsteps; converts to the true faith will forfeit position or fail to reach it because they have not closed their eyes to the light; born Catholics will seek in vain for what they might easily reach if they were known to be indifferent to religious truth, or to have eschewed all belief; men of integrity who hold office or fill positions of trust will be driven from them because they refuse to share in the dishonesty of others or interefere with their crooked ways; at every turn of life the conscientious will have to suffer for conscience' sake.
The priest does not escape the common law. He too has occasionally to suffer for justice' sake. He may be led by a simple sense of duty or by the impulse of zeal to a manner of action which is not approved of by all. He is often found fault with, criticized, not only by the ignorant, the thoughtless, and the wicked, but sometimes by good people, and even by his fellow-priests. But he finds an en couragement that never fails in the voice of his con science and in the promise of his Divine Master: "Be glad and rejoice, for your reward is very great in heaven." Yet he must be sure that what he has to endure is not of his own making. With the best in tentions a man may be injudicious in his action, indiscreet in his methods. His firmness may degen erate into obstinacy, his zeal into intolerance. He may, under the name and cover of duty, become selfrighteous, narrow-minded, impatient of contradiction, thus awakening opposition and leading to trials hard to bear, but for which there is no reward.
"It is good for us sometimes to suffer contradictions, and to allow people to think ill and slightingly of us, even when we do and mean well. These are often helps to humility, and rid us of vain glory. For then we more earnestly seek God to be wit ness of what passes within us, when outwardly we are despised by men and little credit is given to us." - Imititation of Christ, 1:12
- from , by Father John Baptist Hogan, S.S., D,D., 1899; it has the Imprimatur of Archbishop John Joseph Williams, Archdiocese of Boston, Massachusetts