Catena Aurea of The Gospel of Mark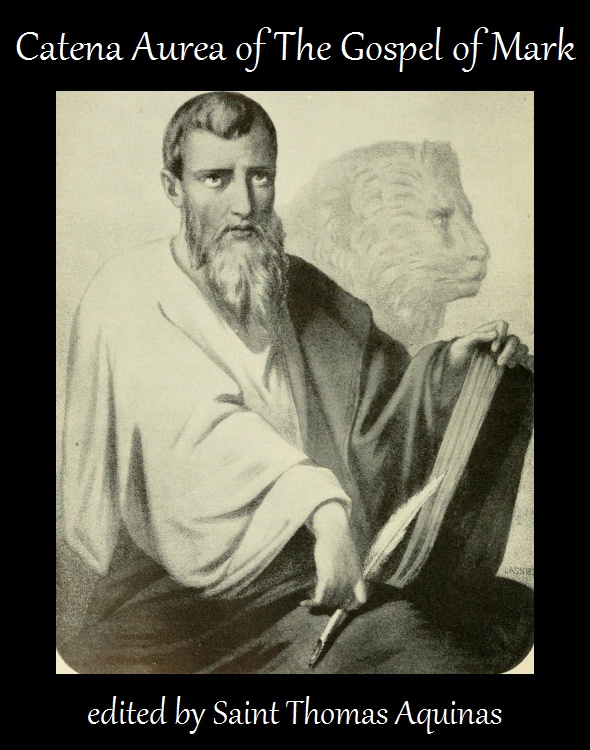 Commentary text is taken from by Saint Thomas Aquinas, translated by William Whiston, 1842.
Scripture quotations are from The Revised Standard Version of the Bible: Catholic Edition, copyright © 1965, 1966 the Division of Christian Education of the National Council of the Churches of Christ in the United States of America. Used by permission. All rights reserved.